About Us
AllCare Living Services, Inc. is a local family-owned senior care agency that proudly offers superior in-home care for individuals in Charleston, South Carolina, and throughout the surrounding areas. For over a quarter of a century, AllCare has been providing exceptional care and companionship for individuals with mental or physical limitations. We are fully licensed, fully bonded, and fully committed to providing the best in-home senior care in the Lowcountry.
The Care That Your Loved Ones Need
Our team-oriented approach ensures that we provide personalized comprehensive in-home care services for all of our clients.
In addition to our range of in-home care services, we also have a Certified Dementia Practitioner on staff as well as a Certified Dementia Dialogues Trainer; consequently, our caregivers are highly qualified to care for those suffering from Alzheimer's Disease or dementia.
No matter what sort of care your loved one may need, AllCare can meet your short-term or long-term needs with the loving care that they deserve. Accordingly, our services are available whenever they are needed, whether that's for a few hours a day or 24 hours a day, up to seven days a week. The services we offer allow your loved ones to maintain an active, independent lifestyle in the comfort and familiarity of their own home.
Call us today for a thorough in-home assessment- which comes at no cost to you. To learn more about our specific services, please visit the Services page.
Our Team
To learn more about our AllCare team, please visit the "Our Team" page.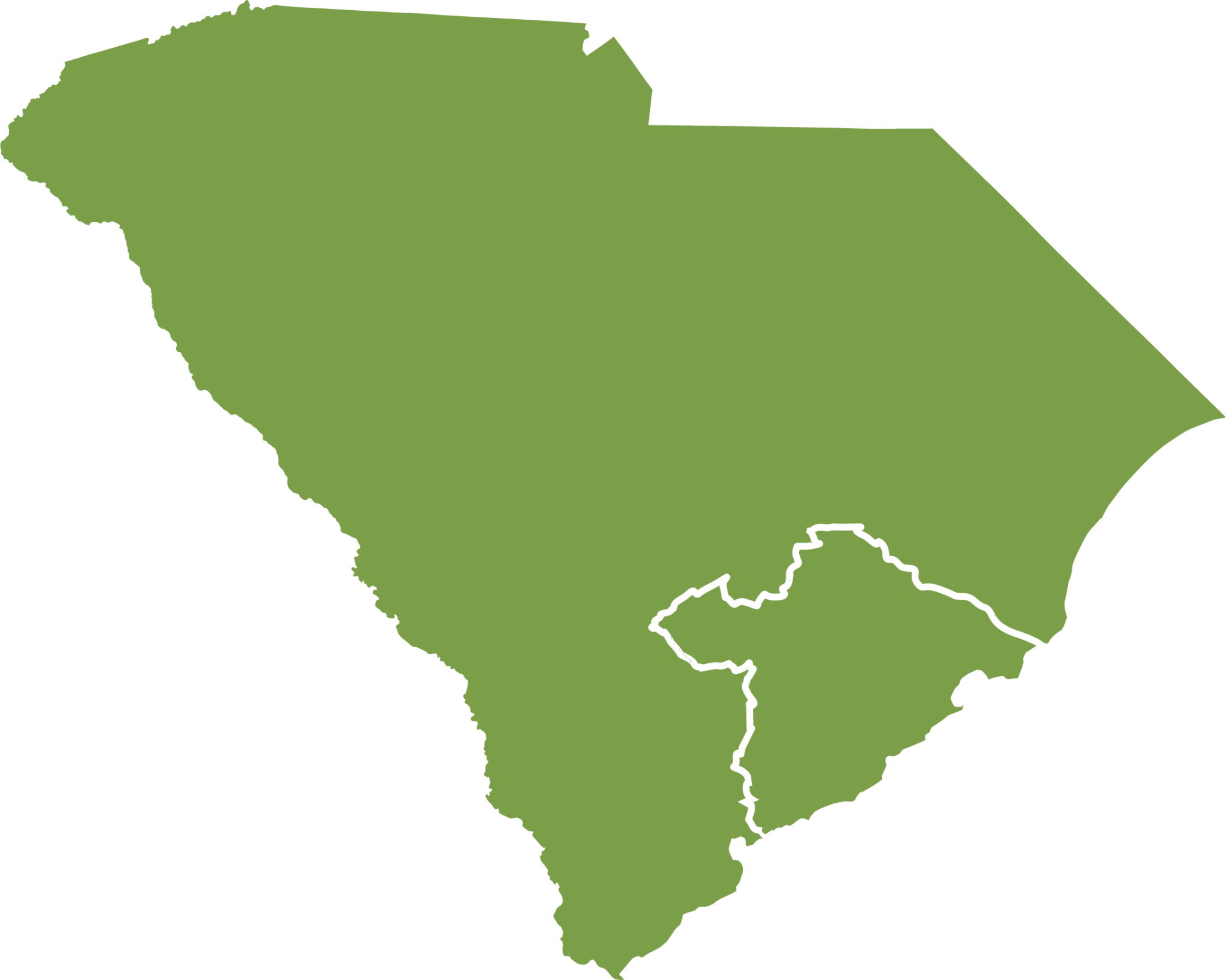 Service Areas
To learn more about the specific areas in which AllCare provides its range of services, please visit our "Service Areas" page.
Our purpose is to create a family environment where we empower our team members to give generously and serve graciously because our clients and community deserve our best.
Senior Care Requires Detailed Core Values
As one of the largest privately-owned providers of in-home care in the Lowcountry, we have strict core values that cannot be compromised. Our core values are:
Service
Provide trusted care for all because each individual person matters.
Team
Treat each person on our team as part of our family, and empower them to achieve excellence.
Clients
Listen to our clients' needs and situations; AllCare wouldn't exist without them.
Community
Grow so that we are able to give more.
Culture and Work Environment
Cultivate a fun, loyal and engaging environment.