Find a Caregiver
At AllCare Living Services, we understand that asking for that extra bit of help can be a really tough decision. However, as a provider of compassionate senior care in Charleston, SC, and the surrounding areas, our main goal is to offer you services that will help you or your loved ones continue living in the comfort and familiarity of your own home. Now that you've made the decision, we'll take it from here.
Once you call us, we will set up a free in-home assessment. During this assessment, we will go through several questions to help us better understand what your needs are and to discuss which of our services will fit your needs. Once we complete the assessment, we use this information to match you or your loved one with the caregiver that will best fit your needs.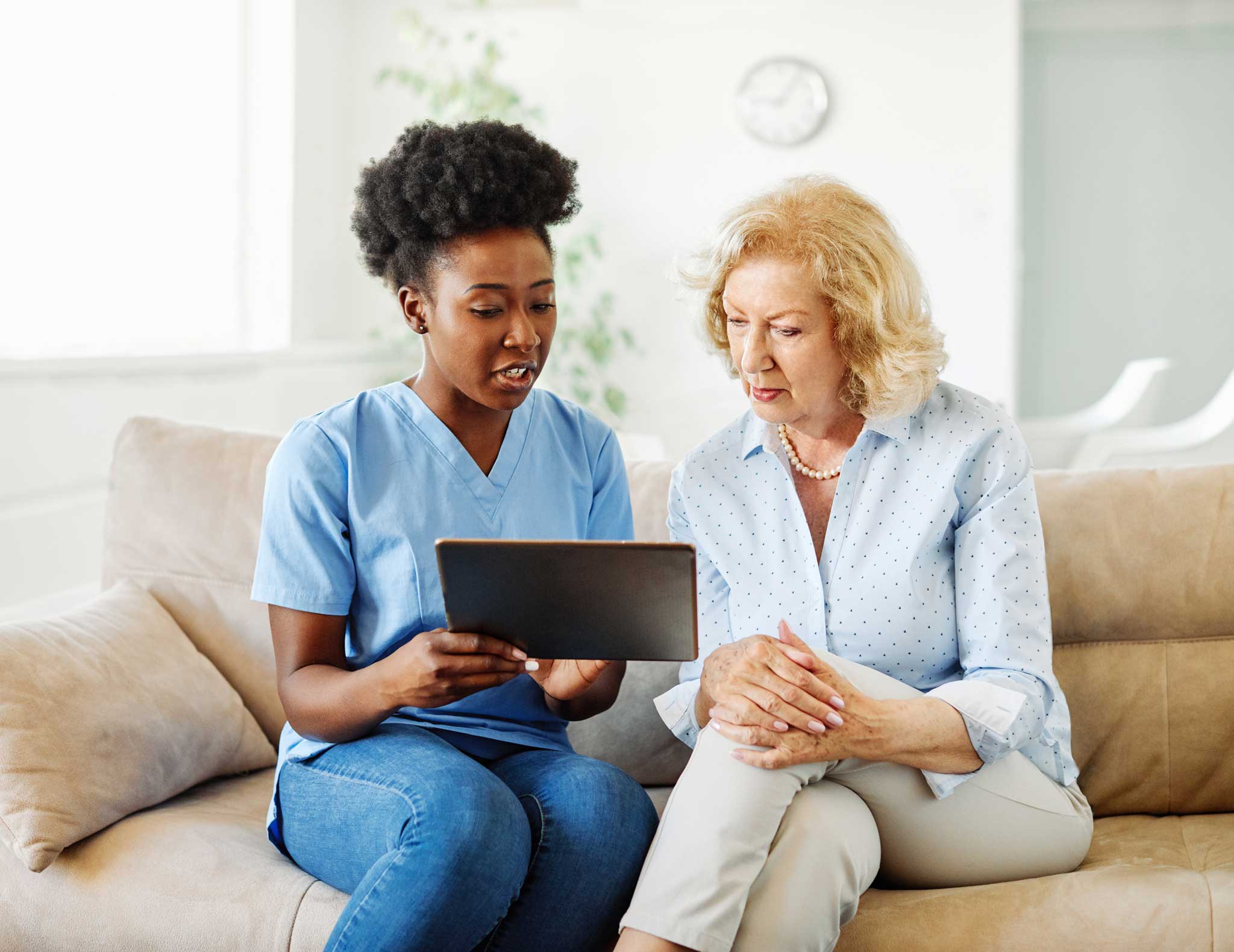 Our certified caregivers are extensively trained to assist you and your loved ones with a full range of personal care and support services. Our team of caregivers can perform personal care services such as bathing, dressing, personal hygiene, light housekeeping, companionship, emotional support, wellness goals, medication reminders, meal preparation, and meal assistance.
Our goal is to provide you with the best care possible and we do everything we can to match you with the right caregiver based on your needs. Please feel free to call us with any questions you may have about our home care in the Charleston, SC area and surrounding areas at (843) 832-9888.
Home Care Company Checklist
Before you place a loved one in the care of another person or company, you should always do your due diligence to make sure that you're making the right decision. Below are some of the questions you should ask a home care agency before hiring them to provide in-home care:
How long has your company been in business?
Do you provide worker's compensation? Are you bonded and insured?
What is your caregiver turnover rate?
Do you carry third-party crime insurance on your caregivers?
Do you have a consulting physician on your staff?
Do you have a supervisor available on call 24/7?
Are you certified to accept Medicaid?
Are caregivers available as often as 24 hours a day, seven days a week, 365 days a year?
What areas do you provide services for?
Charleston County, Dorchester County, Colleton County, and Berkeley County
Do you offer a free in-home assessment along with a personalized care plan?
Request A Free In-Home Assessment
Are you interested in taking the next step, and moving forward with AllCare Living Services? Let's set up an in-home assessment- which comes at no cost to you- and go from there.